Design of precast panels for individual housing
Client : Lafarge
Subject : Ductal/Thermédia prefabricated panels
Mission : Design studies for panels intended for the construction of individual houses.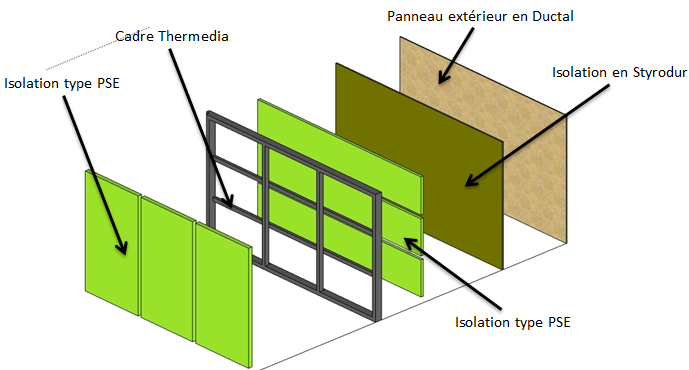 These panels are composed of a Ductal concrete plate mechanically connected to a Thermedia concrete frame. The study focuses on the design and optimisation of the process by structurally involving the outer Ductal plate as a bracing element under earthquake and wind loads.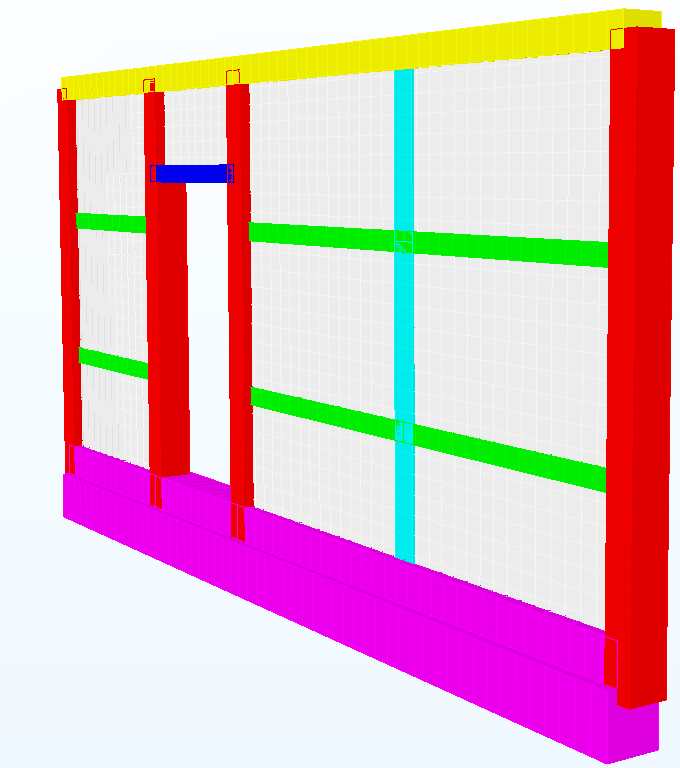 The prefabricated panels provide the load-bearing structure of the house. They rest on an insulated footing.
In addition, they are composed of an external Ductal sheet of 18 mm thickness and a Thermedia frame. The two elements are mechanically connected by metal rods. These allow the transmission of forces in the plane of the panel, for which the Ductal sheet acts as a bracing element.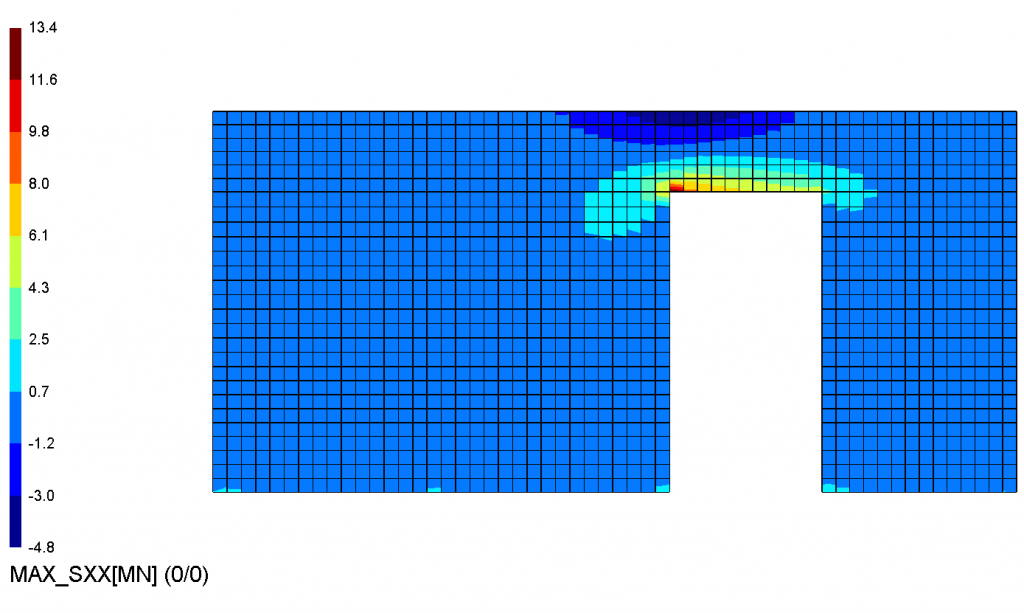 Details of the study :
Consideration of gravity loads (dead weight, permanent overloads, operating loads), climatic loads (wind, snow), and seismic stresses.
Finite element modelling including Ductal plate, Thermedia framing and mechanical connectors.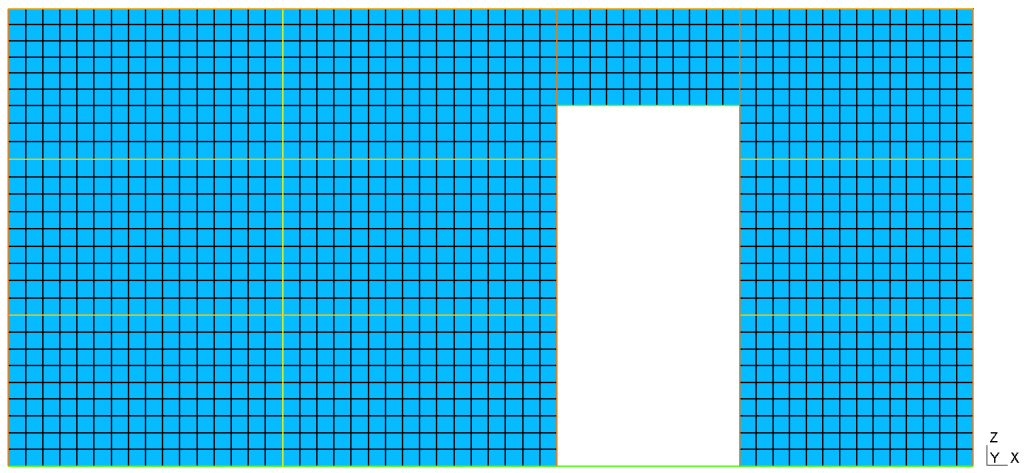 Sensitivity studies on support conditions, connector stiffness, panel geometry, etc., to define the optimal process design.
Application of the design to the 8 panels of a house.
Panel sizing, formwork drawings, reinforcement drawings.