Seismic assessment and retrofitting of a building with base isolation
Project : Hexagon building (Haiti)
Mission : Seismic study of the Hexagone building following the earthquake of January 2010 in Haiti, pre-dimensioning of support devices and calculation of re-looping.
In its seismic study mission, Sixense necs modelled the Hexagon building in its current state. Following this, the model parameters were recalibrated based on the eigenmode measurements carried out in-situ.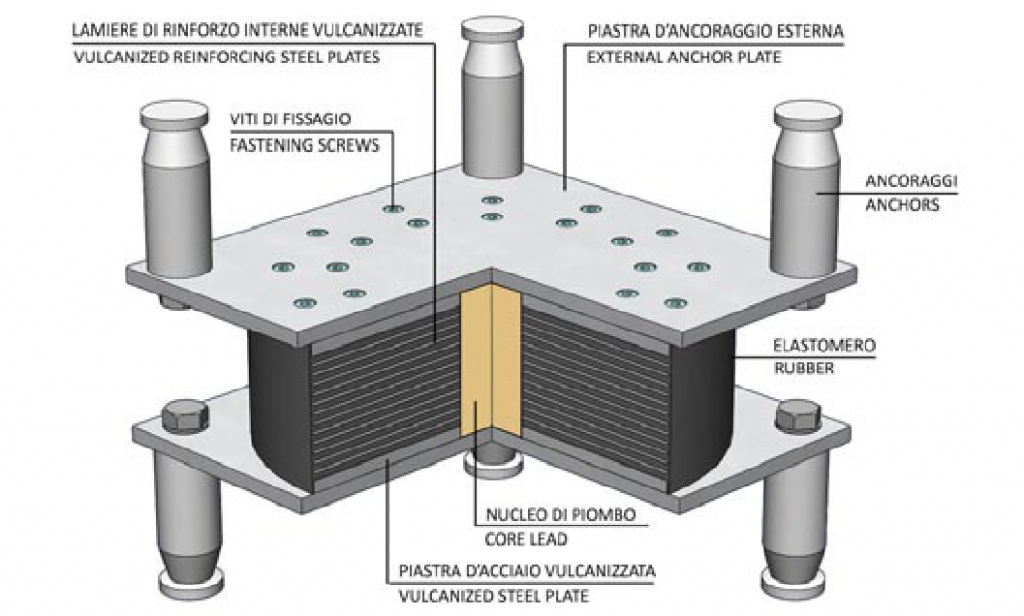 As a continuation of the study, Sixense necs pre-dimensioned the seismic support devices based on spectral modal analyses.
Then, a looping calculation was carried out using dynamic temporal analyses, with the use of accelerograms.
Finally, Sixense necs checked the performance of the support devices according to the normative criteria.